Welcome
Welcome to the Counseling & Educational Center, LLC.  I am Renee Hodgins, the owner and psychotherapist at the Counseling & Educational Center, LLC.  I have been in the mental health private practice field for ten years.  During that time I saw a desperate need for culturally sensitive services to diverse groups of females, and people of color.   I have extensive experience in working with multicultural counseling to diverse ethnic groups.   If you are searching for a qualified professional to guide you on your journey to wellness, I look forward to working with you on this therapeutic process.  I believe in a holistic approach to healing that incorporates the mind, body, and spirit.
"What lies behind us and what lies before us are tiny matters compared to what lies within us." – Ralph Waldo Emerson
My Therapeutic Approach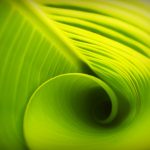 I utilize a variety of therapeutic approaches to help you toward your wellness journey, such as Cognitive-Behavioral Therapy, Strength-Based, and Relational Therapy techniques along with other techniques.  It is through therapy, as we achieve a deeper exploration and understanding that will allow for meaningful and sustainable growth.  I often state that there are times in therapy that we reach that gut level of past hurt or denial.  However, through therapeutic guidance we examine that pain, and are able to dissect it, to the point where it  no longer has power over us.
"When life hurts…healing helps." Renee Hodgins, M.Ed., LPC
My passion is  working with females, and females of color, and the African-American females.  We are defined as caretakers of others, but often feel overworked through the juggling of multiple responsibilities of family, careers, and community responsibilities yet we are often ignored and overlooked when it comes to receiving support, encouragement, or recognition for a job well done.  As a result, professional help is not sought until it is at a critical stage.  The results of not seeking appropriate professional help when it is needed, is increased levels of stress, depression, and anxiety.
I offer a solution, as a trained mental health provider who takes a holistic approach to treatment.  My goal is to guide you toward becoming an empowered woman who is aware of her personal strengths, and is enlightened to becoming her authentic self.